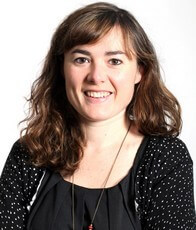 Anne Belet
Ecole d'Ingénieurs de Purpan et ESSEC
Consultant and trainer, Anne has an atypical professional background mixing banking audit (General Inspection) as well as positions in the commercial & marketing fields (product manager, project manager, sales engineer and store manager).
This explosive mix allows her to support customers in missions where the diagnostic phase is the keystone and then propose adapted, innovative and concrete solutions.
She is specialized in the creation or development of commercial activities in France or abroad in various sectors: agriculture, agribusiness, banks and industries. She is strongly attracted by the prospection, the management of the customers and of course the strategy.
She likes to be in contact with new customers to offer them a practical approach and full of common sense, she will convince you through her good humor, rigor and tenacity.
Having worked as much for big companies as for smaller companies, she adapts her speech to meet the specific issues of each.