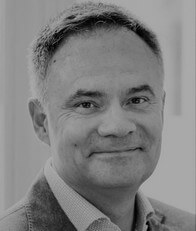 Laurent Delalex
Stratégie d'entreprises et de catégories
Excellence commerciale
Développement international
Laurent's career spans over 30 years successively at Danone, Mars and Nestlé, in leadership positions in sales, marketing and general management. He has developed a pragmatic, action oriented managerial approach with a passion for continuous improvement of people and organizations.
He has a long and varied experience of the FMCG eco-system on the 5 continents:
Innovation, brand architecture, consumer and shopper marketing, customers' relationship and distribution channel strategy.
He works with clients on topics such as :
Development and implementation and monitoring of growth strategies in developed and emerging markets
Business transformation of businesses and organizations.
Post-merger integration
Management of multi-cultural and multi-functional teams
Commercial excellence: organization and sales practices audit, training program development and transformation monitoring.
Laurent also teaches business strategy to Masters students at ESAM business school in Paris and at the International Management School in Geneva