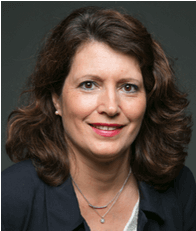 Marie-Pierre Bachelet
Graduation : Master Eslsca Business School, certifiée MBTI (OPP) et diagnostic 360° (Open Act)
Membre de l'ObsAr
Groupe de travail.
With fifteen years experience in marketing & sales in one hand, and in purchasing departments on the other hand, Marie-Pierre has the advantage of having an insight in the two areas.
As Consultant, she accompanies MKG and sales directors in defining their value proposition, its sale and negotiation strategies, especially when confronting purchasing departments.
She also advises purchasing directors in defining their purchasing strategy, their suppliers and responsible buying policy.
With an MBTI degree, Marie-Pierre also trains your teams as a group or individually, in the understanding of oneself, in order to improve ones communication and management skills. Management process is also one of her key areas.
Marie-Pierre teaches at HEC Executive Education and ESSEC Executive Education.