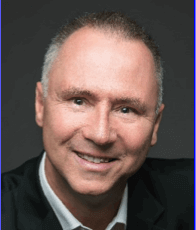 Thierry Tupin
Education: Paris School of Business (PSB)
Intervention in French and English.
Thierry is an expert in all the facets of business excellence (strategy, management, methods, tools …), applied to many sectors of activity: FMCG, services, pharmaceutical industry, equipment…).
A tireless 'pollinator', he puts his experience (P&G, PepsiCo, BIC, Prisma Media, Omega Pharma), skills, optimism and humor at the service of your interests, to sustainably strengthen the effectiveness of your organization.
She also advises purchasing directors in defining their purchasing strategy, their suppliers and responsible buying policy.
His pragmatic approaches, from Kinshasa to Mexico City, from Tirana to Tehran, from Ouarzazate to Moscow, if it is needed by you and your clients, aim to design and implement efficient processes, added value and 'added warmth' to your organization. He combines methodological rigor and scenarios tailored to your situation thereby enabling you to make progress.
Since 2010, he has led and participated in the pedagogic engineering of several programs at HEC Executive Education.